Advice & Blog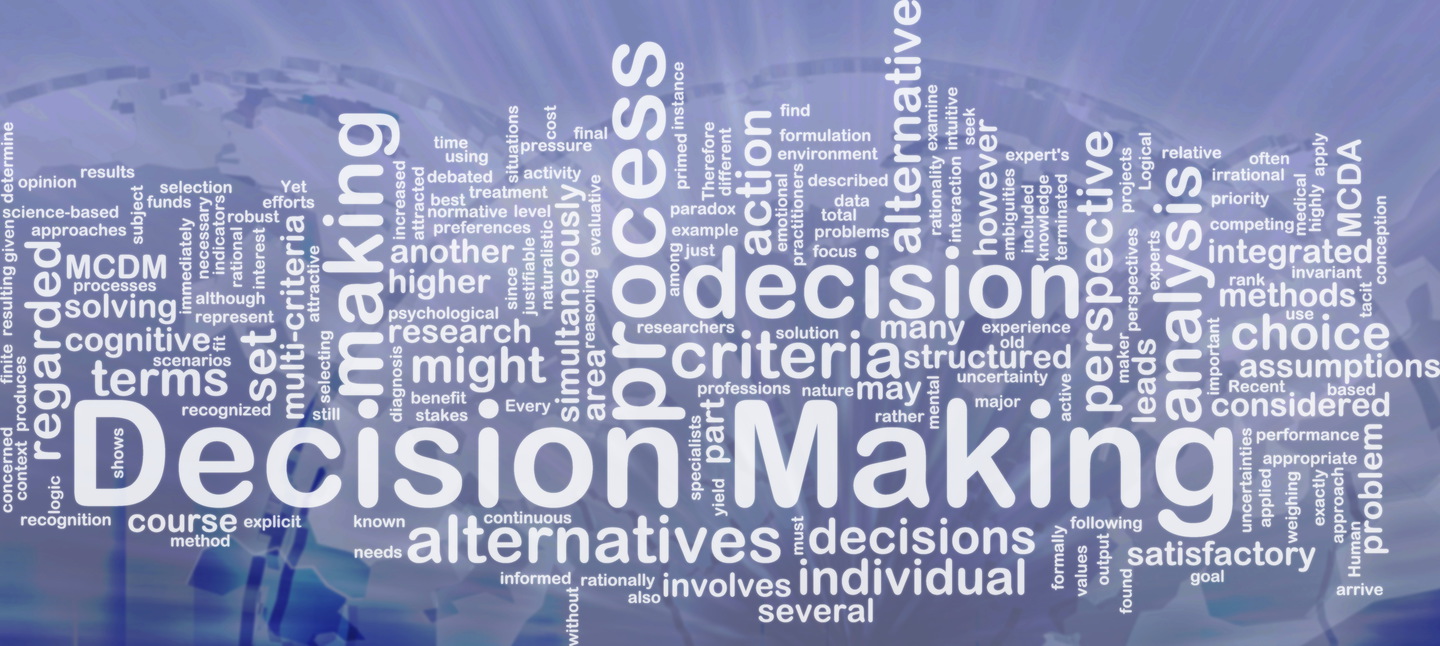 6 Simple Steps to Making Good Decisions
Posted on March 29, 2016
TO ACHIEVE BIG THINGS IN BUSINESS, AND LIFE, YOU NEED TO MAKE GOOD DECISIONS. HERE ARE SOME SIMPLE STEPS YOU CAN TAKE TO MAKE SURE YOU GET THINGS RIGHT MORE OF THE TIME
Guest blogger Rachel Bridge
Perhaps one of the most important things to learn when trying to achieve big goals is how to make good decisions.
If you endlessly procrastinate, or keep changing your mind, you will not only infuriate yourself, you will infuriate those around you and quickly lose their trust and respect.
Gavin Patterson is the chief executive of BT. He studied chemical engineering at Cambridge University and before joining BT worked for Procter and Gamble and Telewest.
"Making decisions is the single distinguishing characteristic that separates the good from the great. The people that are really outstanding are the ones who are great at making decisions," he says. "It is an art more than a science.
"You don't have to get every decision right; you have to get the majority right. If you can get two thirds of your decisions right, you are doing really well. With the best will in the world you are just not going to get them all right."
Patterson himself used to make decisions in a purely logical, sequential way until he went on a course at his former workplace, Procter and Gamble, which opened his eyes to the idea of making decisions in a more instinctive way.
Share this Post